Conversations with Liz 
What makes a great handover report?
We know from feedback that what makes nursing staff stressed and upset about their work patterns is having to finish late, but often it is because they want to give a good handover and ensure they get it right.
When I was a student nurse, I learned by listening and observing more senior registered nurses who were able to provide their teams with the right information to ensure continuity of care, allocation of tasks/responsibilities, and patient/resident safety. This information enabled the team to prepare for the upcoming shift.
Hayes (2012) outlined how the hand over report could be understood as a complex and important part of professional practice that attends to various objectives, including communication, the supply of current information, and the continuity and quality of the patient's care and safety.
What information do we need to include in a handover report to ensure we meet the above objectives?
Clinical alerts are identified (e.g., high falls risk, any resident acutely unwell, infection control precautions)
Any incidents that recently occurred
Those residents who require monitoring and the frequency of monitoring on each shift (restraint, blood sugar levels, food and fluid, neurological observations, pressure area care, toileting charts, pain charts, behaviour charts)
Those residents with a short-term care plan due to a change in medical status, medication or needs.
Any outpatient appointments or visits due from medical/allied health professionals.
Any residents not currently on site and their approx. expected return time.
Allocation of residents and any tasks that are outstanding from previous shift.
Allocation of tasks to be completed on this shift.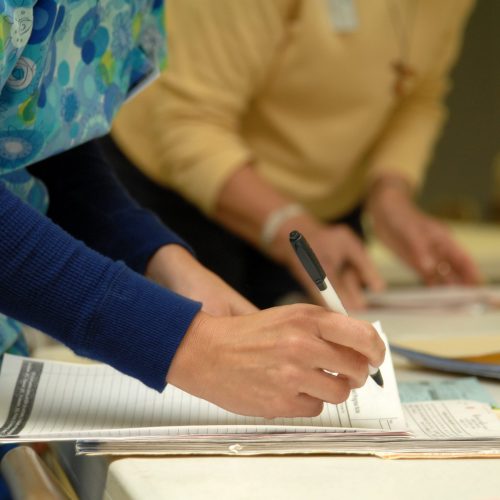 How do we communicate this information to staff coming on duty?
It is important to ensure that your handover time is not interrupted, so staff from the shift that is ending can answer call bells and be present to assist residents as required during the handover period.
How do we get everyones full attention
Own your handover:  Explain that you want to make sure that staff have the right information, and that all staff can hear what is being said so staff will refrain from have conversations amongst themselves while you speak. Encourage staff to save their questions until you have finished discussing each resident.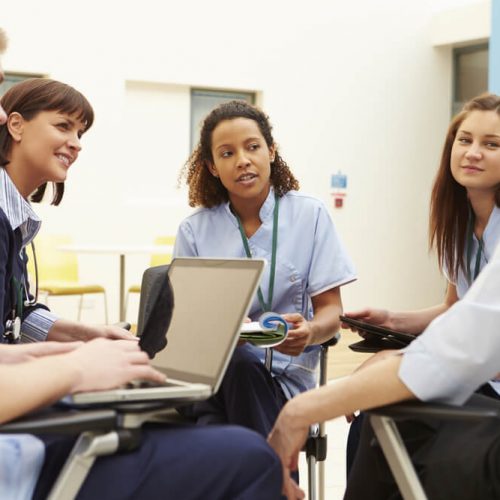 By using the ISBAR format it helps to focus our thoughts and reduce repetition, confusion, and oversights.
I– State the name and the location of the resident.
S-Their current condition/status, is it stable?
B- Relevant background and/or personal information
A-Actions you have recently taken.
Their current and anticipated needs.
Any medication they are on or need.
Any issues or concerns.
Recommendations of what action the next staff need to take.
The time frame within which certain tasks need completing.
Register for our upcoming webinar with Auditor and Registered Nurse Liz Lear 
Free handover report template for all those who register and attend the webinar
When – Wednesday 4th August 11am