Do you want to learn tips from one of the best in the industry?
Register for our upcoming webinar with Auditor and Registered Nurse Liz Lear.
Liz is an expert in her field, working for over 11 years as a nurse consultant and the last 5 years as an Auditor. In order to provide great care to the older residents in our community nurses need to be educated, ask questions, and use sound clinical judgement when decision making. Liz helps organisations achieve this by sharing her knowledge and working as an auditor to help healthcare facilities identify any gaps and works with them on solutions to improve. Liz initially trained in the UK and moved to New Zealand in 2005. Liz is an experienced Registered Nurse, Quality Improvement Advisor, and Lead Auditor with a passion for working in Older Person's Health.
In her current role with the South Island Alliance Programme Office, Liz works on behalf of all the South Island District Health Boards in monitoring compliance to the Health and Disability Service Standards and associated guides and legislation for the 200 Aged Care facilities in the South Island.
Part of Liz's role also includes partnering with the Health Quality and Safety Commission in Quality Improvement Projects for Older Persons Health.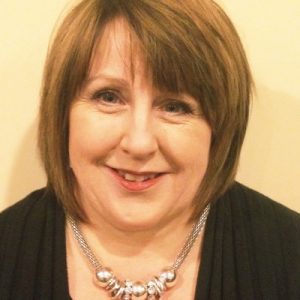 Upcoming Series
We will be holding 3 webinar sessions over the next 3 months focusing on the topics in Liz's blogs for that month. Each session will run for about 45minutes and will provide valuable tips for the aged care industry. These sessions are completely free and open to anyone, all you need to do is register.  
The first series will be held on August 4th at 11am and will be focusing on the following topics:

 
What makes a good handover report
We know from feedback that what makes nursing staff stressed and upset about their work patterns is having to finish late, but often it is because they want to give a good handover and ensure they get it right. Understanding exactly what makes a good report is crucial in removing this stress, Liz gives her take on what makes a good handover report.  
Tips for having difficult conversations 
Sharing bad news or difficult information with residents and their families can be conversations that nurses find challenging at times. Liz shares her tips for planning for and having these tough conversations.  
Wellbeing of your residents 
Improving the wellbeing of older people living in our aged care facilities, as well as the wellbeing of the staff who care for them, is a major part of ensuring we have happy residents, happy staff and happy families. Liz will take you though her tips on how to manage and improve your residents wellbeing.  
Don't miss out on gaining some valuable insight into how to improve processes within your facility.
Free Handover report template for all those who register and attend the webinar.
Register below for the 4th August Webinar!