Audits are a vital part of maintaining the quality of care and compliance in a rest home facility. Failing an audit can have serious consequences, including fines, reputational damage, and most importantly, a negative impact on the well-being of residents. In this blog post, we will explore the five most common reasons people fail audits in rest homes and provide practical strategies to reduce or eliminate these pitfalls.
5 Most Common Reasons People Fail Audits And How To Prevent Them In A Rest Home
Inadequate Documentation and Record Keeping
Staff Training and Competency Gaps
Non-Compliance with Regulations
Inadequate Infection Control Practices
Quality of Resident Care
Inadequate Documentation and Record Keeping
One of the most prevalent reasons for audit failures is inadequate documentation and record-keeping practices. Inadequate documentation means that essential information regarding resident health, medication, treatment plans, and staff training may be missing or incomplete. This not only raises concerns about the facility's compliance with regulatory standards but also hinders the ability to deliver personalised care and respond effectively to residents' needs. To mitigate these challenges, rest homes must prioritise comprehensive and accurate record-keeping, investing in training for staff members and regularly reviewing and updating documentation procedures. Doing so not only minimises the risk of audit failures but, more importantly, ensures the safety, well-being, and dignity of the residents they serve.
Staff Training and Competency Gaps
Lack of staff training and competency is a significant audit failure trigger. Ensure that all employees receive comprehensive training and ongoing education relevant to their roles. This is essential to keep staff updated with the latest best practices and regulatory changes. Rest homes that invest in comprehensive staff training programs and prioritise continuous competency development not only enhance resident care but also significantly reduce the risk of audit failures, ultimately creating a safer and more nurturing environment for their residents.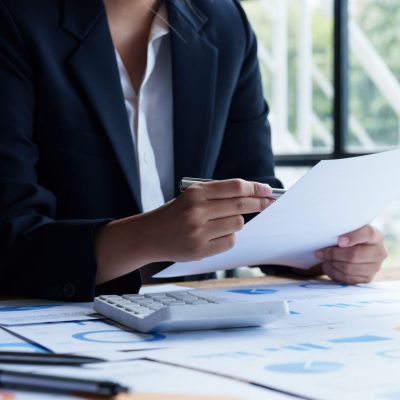 Non-Compliance with Regulations
Failure to comply with regulatory standards is a common reason for audit failures. Stay informed about the latest regulations and standards applicable to your rest home facility, whilst conducting regular internal audits to identify and address compliance gaps proactively. As a VCare client, you can gain access to our policies and procedures library, this will prevent outdated policies within your rest home and help in providing excellent care to residents.
Inadequate Infection Control Practices
Infection control is of paramount importance in a rest home, especially in light of recent global health concerns. Audit failures related to infection control often result from lapses in hygiene protocols or inadequate staff training. Failure to adhere to proper hand hygiene, sanitation protocols, and isolation procedures can result in the rapid spread of infections within a facility. Additionally, lapses in staff training and compliance with infection control measures contribute to audit failures. To prevent such failures, rest homes must prioritise rigorous infection control training, provide necessary resources, and implement strict protocols for monitoring and enforcing hygiene practices. A commitment to infection control not only ensures the well-being of residents but also helps rest homes maintain regulatory compliance and safeguard their reputation in the healthcare community.
The quality of resident care is a critical aspect of rest home audits. Audit failures in this area may stem from understanding, lack of personalised care plans, or inadequate monitoring of resident health. When rest homes fall short in these aspects, residents may experience neglect, discomfort, and a diminished quality of life, which directly impacts regulatory standards and ethical principles. Ensuring that residents receive appropriate care, attention, and support should be the foremost priority for rest homes to not only pass audits but, more importantly, to uphold their fundamental duty of providing compassionate care to their residents. Make sure your rest home is maintaining appropriate staffing levels, creating individualised care plans, and routinely assessing and communicating with residents and their families to address any concerns promptly.
Failing audits can have serious consequences for a rest home facility, affecting both residents' well-being and the facility's reputation. However, with proactive measures, such as comprehensive documentation, staff training, regulatory compliance, infection control, and quality care practices, you can significantly reduce the risk of audit failures. Regularly review and update your audit processes and engage your staff in the ongoing pursuit of excellence. By addressing these common reasons for audit failures, you can ensure that your rest home consistently provides the highest quality of care and remains in compliance with regulations.