Wishing you a happy and safe festive season from the team at VCare
The VCare team would like to wish you a happy festive season and our best wishes for 2021. It has been a crazy year packed full of challenges but we have still thoroughly enjoyed  working with our existing VCare customers and wonderful to see so many new clients joining the VCare team.
Despite the interruptions we have still had an eventful year, have a read below of a few of our highlights of 2020.
VCare User Forum Webinar
NZACA Conference

Award sponsorship
Keynote speaker sponsorship
VCare User Forum Webinar
Every year we run our VCare User Forums, giving us the opportunity to meet with our clients face-to-face, to answer questions and showcase the latest developments in VCare. Due to the COVID-19 circumstances we decided this year to reduce in-person interaction and instead ran an online webinar.
We held a 30minute Zoom session focused on our latest developments in simplifying your InterRAI processes with VCare.
Award Sponsorship
VCare Legendary Service to the Aged Residential Care Sector Award
VCare was proud to once again sponsor the VCare Legendary Service to the Aged Residential Care Sector Award.
This award recognises the outstanding contribution of someone who has been part of the aged residential care industry for more than ten years. Congratulations to the joint winners of this award, Barbara Mador and Heather Rye from Kapiti Rest Home and Kena Kena Rest Home.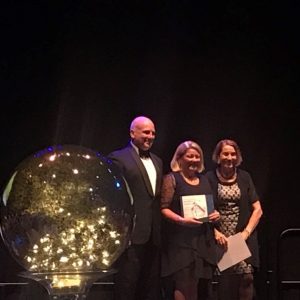 Keynote Speaker Sponsorship
Professor Michael Baker, Professor of Public Health in the Department of Public health at the University of Otago, Wellington – The COVID-19 elimination strategy: Implications and opportunities for New Zealand.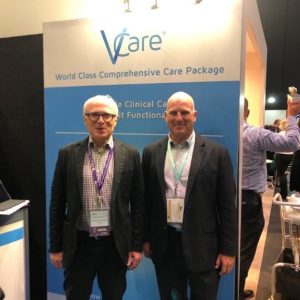 Professor Baker is a member of the Ministry of Health's Covid-19 Technical Advisory Group (TAG). He has taken a leading role in formulating New Zealand's elimination strategy against this pandemic. Michael has established a programme of research on the epidemiology, prevention and control of Covid-19 in New Zealand and internationally (Co-Search) with support from the NZ Health Research Council
He gave an insightful presentation about how New Zealand implemented an elimination strategy in response to the COVID-19 pandemic and what the implications and opportunities are for New Zealand as a result of this.
We would like to wish you all a very Happy Festive Season and a safe New Year. We thank you for your continued support and look forward to providing you with some great enhancements in the new year.
Best wishes for 2021.
Our office will be closed from 18th December 2020 and reopening 11th January 2021.