Wishing you a happy and safe festive season from the team at VCare
The VCare team would like to wish you a happy festive season and our best wishes for 2022. It was another crazy year packed full of challenges but we have still thoroughly enjoyed working with our existing VCare customers and wonderful to see so many new clients joining the VCare team.
Despite the interruptions we have still had an eventful year, have a read below of a few of our highlights of 2021.
New VCare Any-ware Browser Apps!
This year we were proud to announce the release of our VCare Any-ware browser application software. The latest addition to the VCare suite is the intuitive, easy to use browser apps which provide role specific functionality for sales, activities, resident care, and management.
Applications include:
Sales– Provides your sales team with the tools to manage prospects, contacts, and sales processes on the go.
Activities–VCare's Activities App gives you the ability to manage and plan resident activities.
Resident Care– Full resident care management including measurements, assessments, progress notes, events/incidents, and team management.
Management Dashboards– Care's Management dashboards provide easy to understand, real-time visual access to resident statuses and tasks helping guide staff to make smarter and informed decisions.
Alongside this release we held a series of Webinars introducing the new apps and their functionalities. These webinars provided an in-depth look at how these apps can be incorporated into the day to day of our clients' facilities and to give their staff a more user friendly experience.
If you missed these session but are interested in seeing how these new apps function get in touch with the team today to request the recordings!
Webinar series with Auditor and Registered Nurse Liz Lear
We were privileged this year to work alongside Auditor and Registered Nurse, Liz Lear to host a series of free webinars. These webinars were focused on providing relevant and valuable tips for the aged care industry and at the end of each session attendees were provided a piece of content that would help implement the skills they ad learned during the session.  We can't thank Liz enough for all of the valuable insight she is bringing to the aged care community, we look forward to working with her again in 2022. Keep an eye out for upcoming webinars!
To learn more about Liz: https://www.vcaresoftware.com/register-for-our-webinar-series-with-auditor-and-rn-liz-lear/
To view the webinars, request access through: https://www.vcaresoftware.com/vcare-webinars/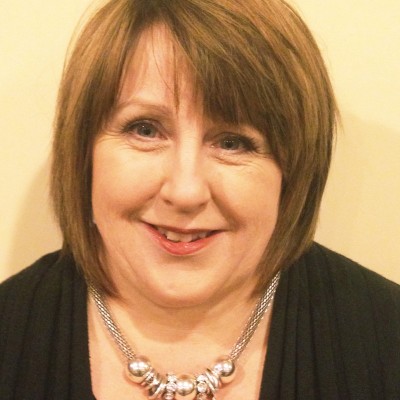 New Integration with PainChek
VCare now integrates with PainChek, a digital pain assessment tool that utilises AI and facial recognition technology to detect and assess pain, especially in those who cannot self-report, such as aged care residents living with dementia.
PainChek is now licensed in over 1,600 aged care facilities covering four regions of the world, and more than 500,000 cumulative pain assessments have been conducted to date. This has enabled better pain management for people who cannot reliably verbalise their pain—particularly those living with dementia and cognitive impairment.
VCare and PainChek are fully interoperable, meaning pain assessments completed in PainChek automatically flow through to VCare in real-time, and resident data recorded in VCare is automatically shared in PainChek.
RVA Conference
VCare was proud to again sponsor the Morning and Afternoon Teas during the 2021 Retirement Villages Association (RVA) conference from the 24th-27th May 2021.  It was fantastic that the conference was able to go ahead in 2021 after it's postponement in 2020. As always it was great to see some of our amazing clients as well as some new faces at the stand. During the conference we officially launched the release of our suite of new VCare Any-ware browser apps!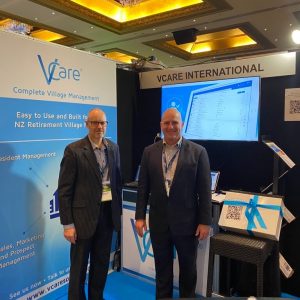 We would like to wish all our clients and their families a very Happy Festive Season and a safe New Year. We thank you for your continued support and look forward to providing you with some great enhancements in the new year.
Best wishes for 2022.
Our office will be closed from 22nd December 2021 and reopening 10th January 2022.