A common issue in nursing homes nationwide is the shortage of registered nurses nursing home industry. The importance of having the maximum number of nurses available is essential in ensuring that their residents receive quality care and undivided attention. In 2021, there was an average turnover rate in the industry of 27.1%, leading to unnecessary costs for nursing homes and leaving them time-poor.
However, there are ways to help and with the following ideas, you'll be sure to notice a change in the quality of your staff. Check out the key ways to reduce staff turnover in your nursing home below!
Three key ways to reduce staff turnover in a nursing home
Online learning and staff retention
Workload prioritisation and collaboration
Employee recognition and rewarding
1. Online learning and staff retention
Online learning is an effective and affordable option for ongoing compliance training, education, and professional development. Online learning is becoming essential in nursing homes as owners and managers notice increased positive impacts that it has to offer such as staff retention.
Supporting all employees through their learning journey needs to be a priority for Nursing Homes. Staff members have different strengths and weaknesses when it comes to the use of digital technology such as VCare Software and by introducing online training to your workforce, you are offering your staff a more consistent platform. Ensuring your staff are on a level playing field enables your team to learn at their own pace, anytime, anywhere which results in a happy and supported workforce.
Online learning can occur throughout the different stages of your career, whether pre-employment training or the time spent with your manager. This promotion of lifelong learning shows it is an effective way of not only training new staff as they are developing their skills and knowledge but also investing in their training for the future. Implementing in person training is not always an option in the Nursing Home industry. Your facility may be short staff, or nurses may be away sick. VCare Training Academy overcomes the barriers of accessibility and ensures all staff members are trained at the same level. Employees can access training on their own time, wherever they are. This results in a high-quality workforce being produced and retention of these staff members are improved.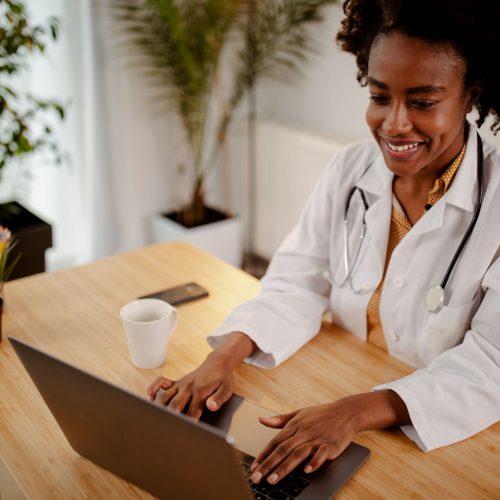 2. Workload prioritisation and collaboration
In aged care, workload prioritisation and collaboration are essential for providing quality care to your residents. Effective workload prioritisation and collaboration can also help to reduce stress and burnout among aged care staff members. By working together and prioritising tasks effectively, staff members can feel more supported and less overwhelmed, leading to a more positive work environment and better care for residents. Promoting this supportive workplace will greatly improve job satisfaction and positively influence staff turnover rates. Through VCare we understand the need for prioritising workload which meant we developed a range of design features to make sure you can achieve this effectively. Nurses can set tasks, access calendars and resident records with ease, and tick off tasks on their checklists.
3. Employee recognition and rewarding
When employees feel supported and appropriately trained employee satisfaction and productivity increases significantly. A high staff turnover rate can commonly occur if nurses aren't feeling appreciated or recognised within their nursing home. By developing a compelling and informative initial and continuous onboarding process employee recognition is prioritized. Your onboarding process will make a first and lasting impression on your new employee and will ensure they feel supported in their journey with your nursing home.
Through VCare's Training Academy, clinical managers can track course information such as courses in progress and courses completed. The quizzes ensure nurses competency which motivates nurses to continue in the growth of their career development.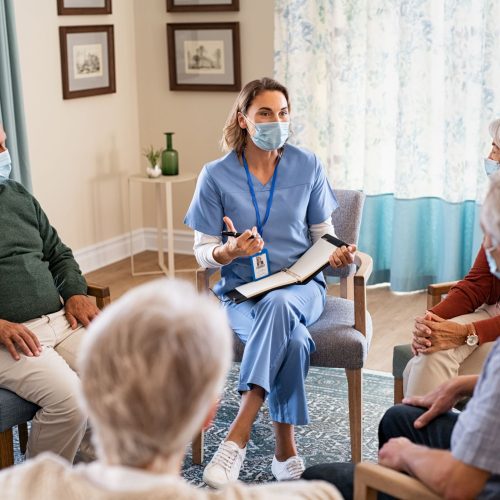 By following the key takeaways mentioned above you'll be sure to notice a reduction in staff turnover within your nursing home. Combined with the design features in the VCare Training Academy software, you'll be saving precious time to assist with the professional development of your nurses. If you want to know how else VCare can support you with the running of your nursing home, get in contact with us today!