Transitioning from paper-based resources to online courses can often be an intimidating mission, however, one that is completely necessary if you want to achieve a productive and inclusive facility. VCare helps our clients to accomplish this through the wide range of complimentary courses available. The registered nurse turnover rate has dramatically increased from 33% in 2019 to 48% in 2021. Over 59% of care facilities nationwide were understaffed in 2021, meaning the need for easily accessible training is vital in ensuring the staff they do have are fully trained to meet the needs of the residents.
The benefits of moving into this new way of learning are outmatched so make sure to check out the six reasons below so that your staff can be competent and meet the job requirements effectively.
6 benefits of online learning in aged care facilities
Gain new skills and refresh your knowledge
Keep up to date with product and needs
Improved induction process and self-paced learning
Low cost and it's convenient
Immediate feedback
Easily accessible resources
1. Gain new skills and refresh your knowledge
A common issue found in workplaces is the lack of training and courses available to staff which prevents them from gaining vital skills needed to carry out day-to-day tasks. Online learning is an effective way to gain these skills and refresh their knowledge in certain topics or subjects. Time management, problem-solving, self-motivation, computer, and digital literacy skills are just some of the skills that one will attain through the completion of online courses known to significantly assist in managing staff workload. Through VCare's belief in empowering staff to take ownership of their training, we are continuously releasing online courses that assist with online training for our dedicated clients. VCare's complimentary service 'Training Academy' is solution-focused enabling us to guide our clients through the software so that they can provide the best care to their residents.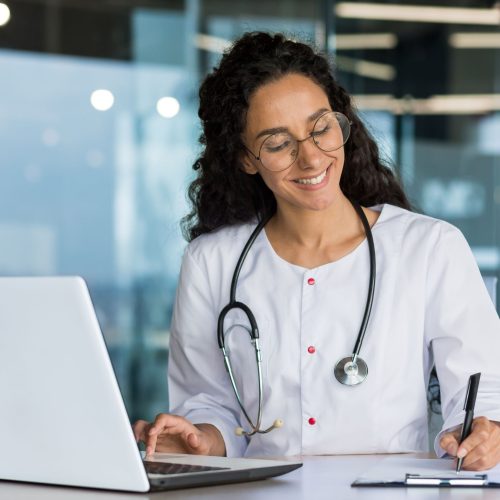 2. Keep up to date with product and needs
An advantage of having online courses readily available is that they can continuously be updated to meet the needs of the industry. This makes it easier for our clients to make adjustments as needed and creates more free time, preventing staff turnover. A common issue facing the aged-care sector is being time-poor. Having these online courses reduces pressure on clinical managers having to manually train new staff members in certain procedures which allows them to put more focus on their residents. Nurses are required to complete 60 hours of professional development in three years. The certificates gained through VCare's Training Academy can be used to go towards achieving this goal of 60 hours.
3. Improved induction process and self-pace learning
A commonly known fact within the workforce is that staff have different learning styles that they prefer. Online courses are an effective way to ensure that staff are understanding vital information whilst working through the material at a pace that suits their learning. This flexibility offered through VCare's software allows training at all steps of their employment, whether this is pre-employment or during their time spent with our clients. Our online training incorporates videos, visuals, text and audio to account for the different learning styles, which ensures that nurses understand and feel confident in the tasks that they are being assigned before they even start employment.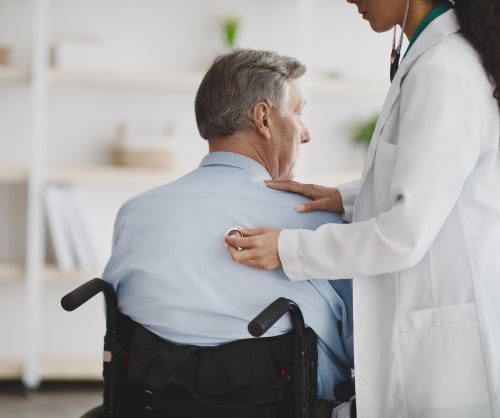 4. Low cost and its convenient
The most significant benefit of moving your training online is the noticeable reduction in costs of transportation and physical materials. Having this option available reduces staff turnover, which also cut costs in the hiring of new staff. This paired with the convenience of having courses accessible to nurses online makes for an obvious transition within the aged-care sector. Commonly in the aged-care sector, there is a high turnover rate among staff as clinical managers and nurses have difficulties keeping up with the advancements in technology. However, having these courses readily available to staff at a low cost means that most companies are making the change to account for a productive and inclusive workplace.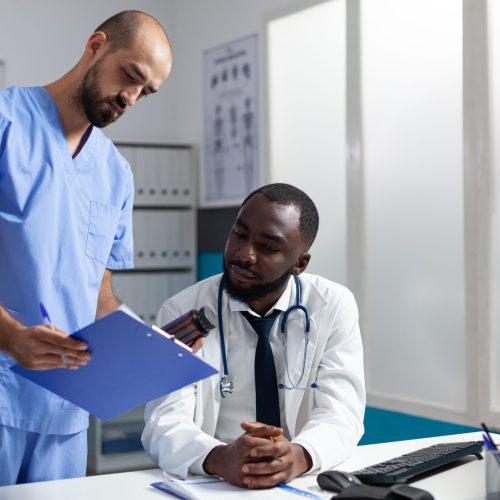 A limitation faced by clinical managers who choose to adopt traditional learning styles is that they often face delays in retrieving feedback. However, now with the option of participating in online courses and learning, nurses and healthcare workers can receive feedback instantly. Through VCare's Training Academy, staff can work through the courses displayed on the dashboard, whilst allowing clinical managers to see the time taken to complete the courses and the certificates awarded. Once staff have completed the courses a quiz will be available for the healthcare worker so that they can test their knowledge of the benefits of VCare software. An advantage of this is that they receive immediate feedback on their results allowing them to make adjustments based off of the findings.
6. Easily accessible resources
A common issue faced by companies who provide paper-based courses is that they can't guarantee they will always be accessible to the healthcare workers. Providing online courses and materials to your staff means that they can access them at any time and anywhere increasing the likelihood of them completing the courses. Through VCare Training Academy, our clients can go back to the courses as a refresher creating a supplemental tool for them to utilise at any time. Furthermore, by providing online training we have noticed that staff feel more supported based on their needs as an individual which allows them to maximise the software to its full potential.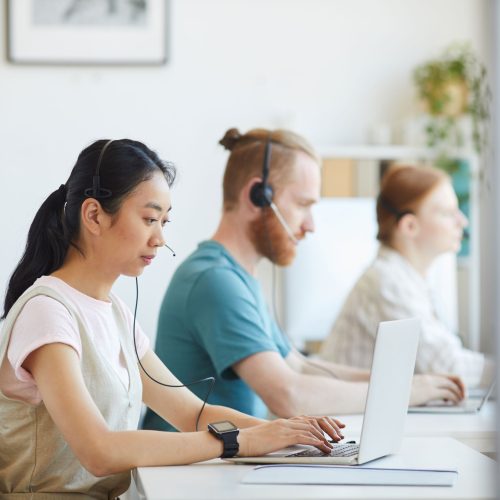 It is noticeable that there are many benefits to transitioning to an online way of conducting courses within your workplace. At VCare we have ensured to help with this process by simplifying training needed to run VCare software through our Training Academy. If you would like to try it out for yourself, get in contact with us today!
Get in touch today to learn more about how VCare can help you move to an electronic management system