InterRAI and Aged Care Integration
Residents in New Zealand aged care facilities must receive at least one InterRAI assessment every six months. In 2021, 75,396 assessments were completed in aged residential care facilities throughout New Zealand. These assessments are conducted by clinicians (nurses, physiotherapists) and vary in length and complexity.
While these assessments are compulsory and provide valuable insight for aged care facilities to make informed decisions regarding their residents, they are incredibly time-consuming and need to be done on top of their existing care plans, requiring staff to duplicate information and spend many extra hours not only completing care plans, but entering the results into multiple systems. Not only does this lead to errors, but it frustrates staff and unnecessarily increases their workload.
Aligning your software with InterRAI, such as the interoperability between VCare and InterRAI, means your staff can complete the assessments in InterRAI and automatically pull that information through to the residents Care plan in VCare. Saving your staff time, minimising errors and inconsistencies and empowering your staff to give the best level of care for your residents.
Time saving and increased productivity 
One of the biggest issues the aged care sector faces is the lack of staff, and due to this, the few staff in these facilities face an extensive workload. This, combined with a time poor environment results in aged care management constantly being on the lookout for more efficient ways of managing their facilities. Care staff are working additional hours to get jobs done due to the staff shortage and having to complete InterRAI assessments. Entering the same assessment results into your electronic management system or paper-based files is an area that drains their time unnecessarily.
By aligning your care management software such as VCare with InterRAI, staff can reduce the time spent inputting the same information twice. The interoperability between VCare and InterRAI means staff can complete InterRAI assessments and automatically pull it into VCare where it can populate the appropriate fields in VCare and generate the correct interventions needed. This is a huge area of time saving and allows staff to use their additional time in other areas, ultimately increasing productivity.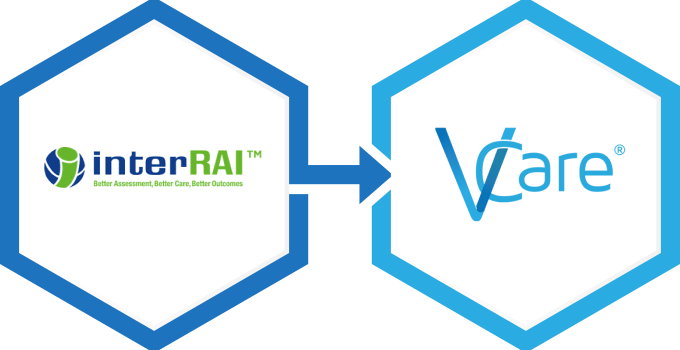 InterRAI assessments are completed on time
One huge problem identified by aged care facilities in NZ was that while InterRAI assessments are compulsory, the lack of time and overload of work on staff means InterRAI assessments are often missed. This is not only a concern in regard to auditing but also puts the residents at risk as interventions may not be put in place when needed. Using the interoperability between systems increases the likelihood staff will complete their interRAI assessments knowing they only have to do one and removes the time pressures and double entry.
When speaking with clients, the VCare team found prior to the interoperability, nurses were completing care plans without doing interRAI assessments first and there was no cross checking between systems. The InterRAI interoperability only pulls in one direction, it means staff are always completing interRAI first, reducing the risk that it gets missed.
Eliminate inconsistencies between interRAI and your aged care software 
Inputting assessments data into two places  is time-consuming and tedious, and it also increases the risk of errors between the two systems. Errors are a huge cause of concern for facilities, especially with the risk of audits at anytime. Traditional methods of entering data into InterRAI and another source means data entered in interRAI can not be entered in VCare and vice versa and that issues identified in interRAI may not be addressed in Care Plans. This risk can be reduced simply by aligning your software with InterRAI. Only having to input data once means there's less risk of human error and  removes inconsistencies between interRAI and your care management software data as you can be confident it is the same .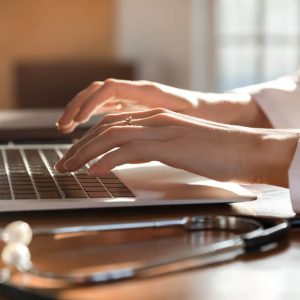 Ensure your care plans and interventions are in line with government standards  

InterRAI assessments are mandatory in aged residential care and home community services for older people living in the community, therefore the information they extract and the interventions suggested are up to date with best practice, government standards. Aligning your software care plans with InterRAI, especially through interoperability of your care management software means you can be certain your care assessments are inline with guidelines. Completing your interRAI assessments first and then pulling them into your care management software like VCare means all care plan items will be completed after an interRAI assessment is completed, not the other way around, again, ensuring interRAI is the single source of truth and they are aligned with  best practice requirements.
"I would definitely recommend this to other facilities because you are having to hand type the information from InterRAI assessments into the care plan in VCare for example the outcome score and scale, ADLs, shortfalls, the score for cognition, everything. You are having to duplicate it in the care plan whereas now this is passed from the InterRAI assessment and its current, and valid and we are not relying on people to put everything in there. So, its pulling through most of it and then you've got 20% to do which is good."
Sharmila Devaraj
Area Manager, CHT Healthcare Trust
Aligning InterRAI with your software solution is hugely beneficial to reduce the risks in your facility and help ensure your processes and procedures are up to date and in line with best practice requirements.
If you want to find out more about this interoperability between VCare and InterRAI or want it installed in your system, get in touch with the team today on 03 961 3656.