Thanks for visiting VCare at the RVA conference 2021
VCare is New Zealand's specialist software system designed specifically for the New Zealand Aged Care Industry.  It was another fantastic year at the RVA conference and it was great to see some of our clients as well as some new faces at the stand. VCare was a proud sponsor again this year. During the conference we officially launched the release of our suite of new VCare Any-ware browser apps!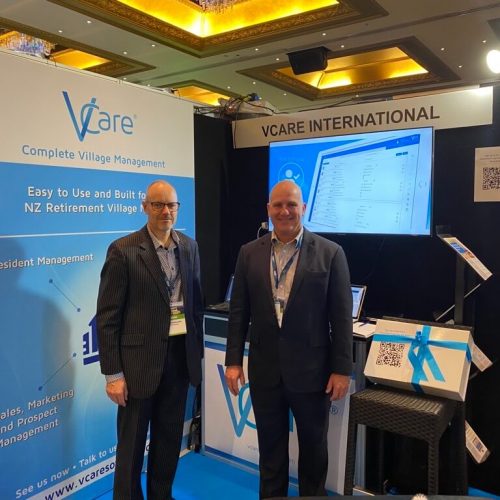 VCare Any-ware Browser Apps
The latest addition to the VCare suite is the intuitive, easy to use VCare Any-ware browser applications. These applications provide role specific functionality for sales, activities, resident care and management.
Applications include:
Sales – Provides your sales team with the tools to manage prospects, contacts and sales processes on the go.
Activities – VCare's Activities App gives you the ability to manage and plan resident activities.
Resident Care – Full resident care management including measurements, assessments, progress notes, events/incidents and team management.
Management Dashboards – Care's Management dashboards provide easy to understand, real[1]time visual access to resident statuses and tasks helping guide staff
to make smarter and informed decisions.
New Integration with PainChek®
Contact us today to find out more about our latest developments!