RVA Conference 2019 Thanks from VCare 
VCare is New Zealand's specialist software system designed specifically for the New Zealand Retirement Village Industry. VCare was proud to be a silver sponsor and exhibit at the New Zealand's Retirement Villages Association (RVA) conference
VCare International is New Zealand's leading Retirement Village and Aged Care Facilities software solution provider. It will help you meet all your care planning, support planning and resident/service user recording requirements efficiently and in line with best practice.
VCare is cost-effective, comprehensive and specifically built to meet the demands of NZ's growing retirement village and aged care industry.
Solutions are available via desktop and mobile applications, allowing staff to access resident information from anywhere. Reduce the time and physical burden of paper records now!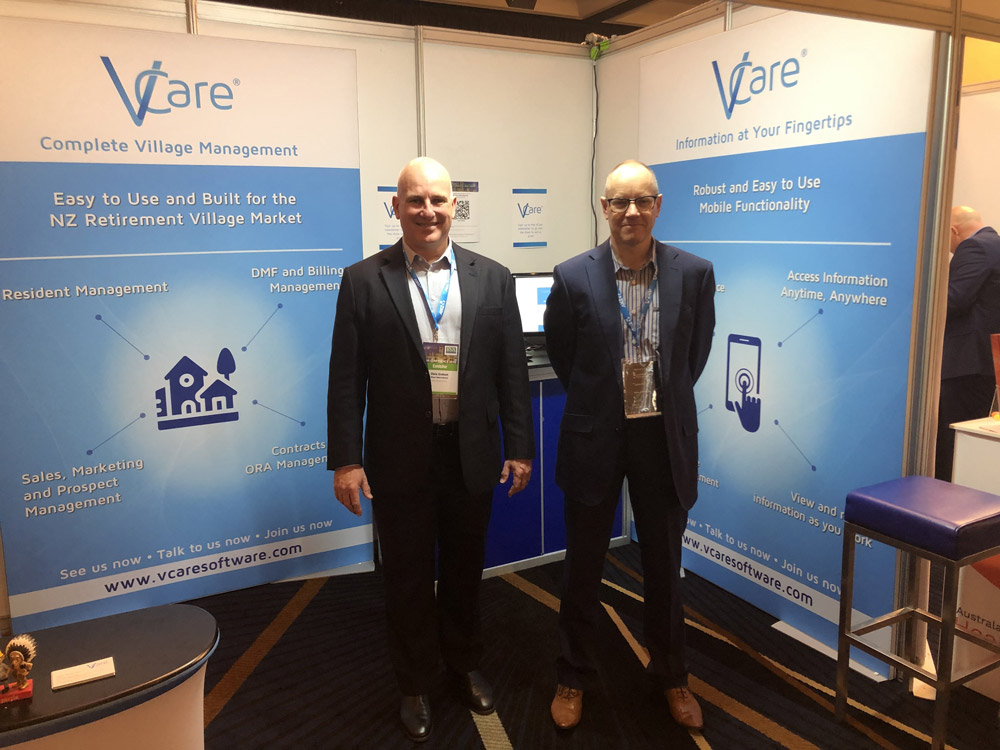 Chris and Richard had an exceptional time at the New Zealand Retirement Villages Association (RVA) conference in Brisbane. VCare was proud to be a silver sponsor and exhibitor. It was great to see so many familiar faces and meet some new ones too.
The conferences are always an excellent opportunity to catch up beyond the pressing commitments of day-to-day operations. Every year Chris and Richard enjoy seeing you all, and this year was no exception.
Congratulations to Fred Pau from Ferry Enterprises for winning the lucky draw prize.
If there is anything that we can help with in the meantime, please get in touch.