Quality of life for Aged Care Residents
Quality of life for Aged Care Residents – Quality of Life is a term that gets thrown around and continuously discussed by all walks of life, individuals of different ages, genders, ethnicities, and income levels. What does Quality of Life really mean? How can you accurately measure Quality of life? How important is Quality of life for over happiness and well-being in your life?
By building and maintaining relationships you can gain an overwhelming sense of belonging and self-worth. What happens when companionship has surrounded you for the majority of your life, and suddenly you are all alone? What happens when you can no longer care for yourself? What happens when your self-worth slowly dissipates?
For a proportion of the older population in New Zealand and around the world, this is a reality. Individuals may have lost loved one; individuals may have difficulties carrying out day to day duties such as cleaning and cooking, they possibly may no longer be able to care for themselves too or a combination of both. At this point, individuals and their families need to make a difficult decision about their future living environment and whether or not there is a need to move into an Aged Care facility or Retirement Village.
As individuals in our current society, we all desire a sense of purpose, this sense of purpose gives us the motivation to take on each day and be a part of a community. There is a range of different activities that enhance the well-being of individuals in Aged Care Facilities. These activities help sustain and increase the quality of life residents should be aiming towards.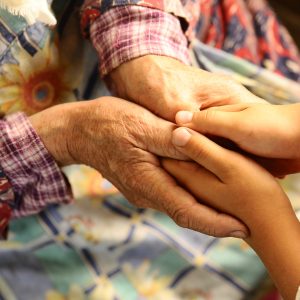 Here are three areas in which you can use to improve the quality of life for your residents:
Physical Stimulation
Mental Stimulation
Social Stimulation
Physical stimulation has a positive effect on a resident's quality of life. By remaining active, you are more energetic on a day to day basis, which results in residents staying mobile for much longer.
Residents who are staying active and taking part in regular physical activities reap the positive benefits of this lifestyle including:
Improve flexibility
Increase strength
Improve physical fitness
Improve balance and coordination
Improves the ability to carry out activities for everyday tasks
Aged Care providers need to establish a high quality of life for their residents, and they can maintain it through physical stimulation.
Some examples of activities that facilities could introduce into their Aged Care Facility to achieve this are:
Swimming
Water Exercises
Pet Therapy
Group Sports
And Much more
The mental state and capacity of an individual have a huge effect on resident's quality of life. Aged Care Providers need to put a huge amount of time and effort into maintaining and stimulating the mental capacity of all residents.
Some examples of activities you could use in your aged care facility to achieve this are:
Painting
Making Music
Creative Arts
Crosswords
Puzzles
And much more
It is imperative to keep your residents mind active continuously through the activities discussed above; this results in a much happier resident.
By creating a social environment, residents have an opportunity to socialise with others; this creates a sense of belonging. Restricting and eliminating the amount of loneliness a resident encounters on a day to day basis.
Loneliness is an intense emotion and can affect residents physical, mental, emotional and physiological well-being. By creating this safe and happy environment, you are limiting the feeling of sadness and loneliness in your Aged Care Facility or Retirement Village.
Some examples of activities you could use to minimise loneliness include:
Music Quiz
Group Sing-alongs
Jigsaws
Sudoku
Book Clubs
Blind food tasting
And much more
By offering a range of social activities, your residents develop daily routines which they enjoy; this results in the sense of belonging and creates a sense of routine, ensuring residents always have a reason to get out of bed in the morning and take on the day.