Aged Care Application – Anytime, Anywhere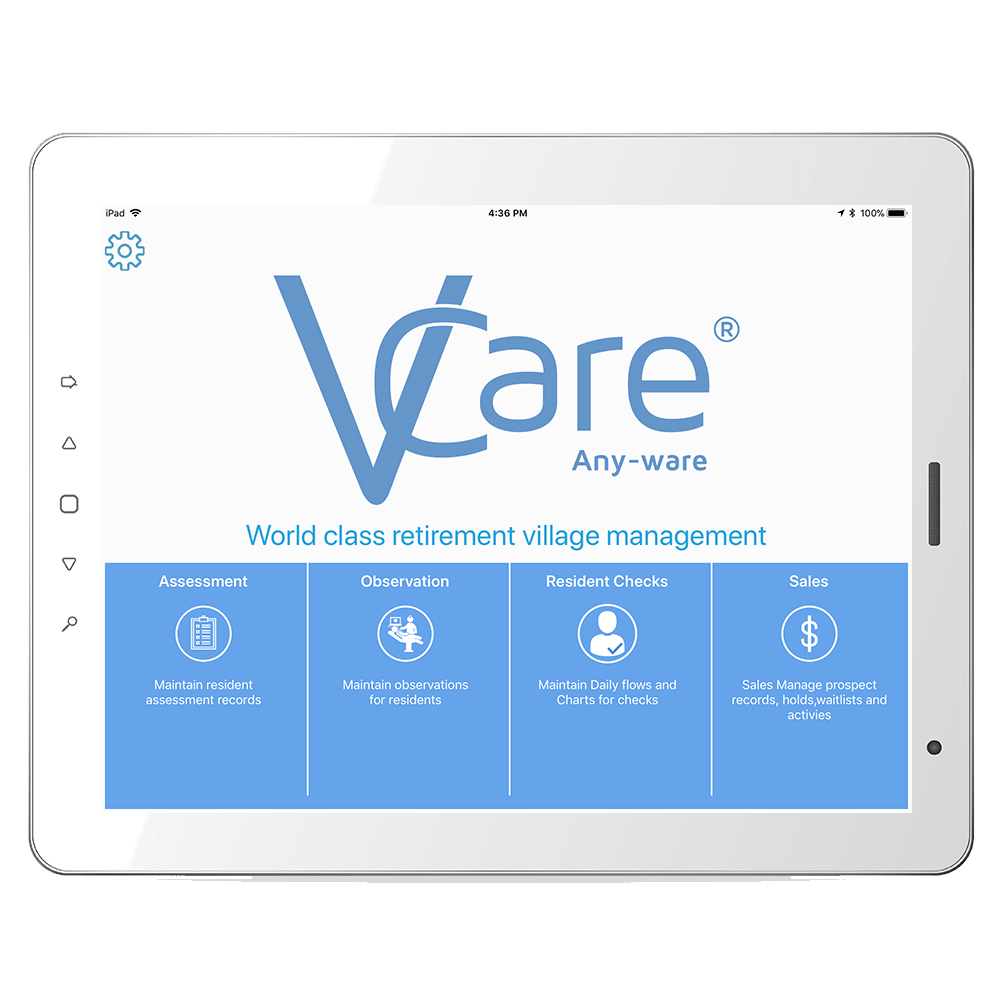 VCare Any-ware enables carers, nurses and other clinical staff to access resident care plans, notes and observations and resulting triggers from the devices in the palm of their hand.
VCare offers a range of mobile applications including Observations, Assessments and Sales.
Aged Care Application benefits include:
Access to VCare – Anytime, anywhere

Mobility – no longer restricted to a desk

Information is available in real-time
The app also allows on-call clinical staff to access clinical information and/or care plans from the comfort of their own home or wherever they need to access this data. This easy to use application can be installed on a wide variety of Android and iOS devices and works as part of the VCare solution.
 VCare Any-ware used secured web services to pass data from the mobile device to the database. No personal information about residents is stored on the mobile device reducing the risk of data protection breaches if the device is lost or stolen.
"VCare Any-ware is fantastic, you can look at exactly the same information as a staff member who is physically on site. This gives you the reassurance that if you are not comfortable with a particular Service Users measurements you can look it up remotely. If there is an issue you can get your staff to do recordings on site, add them to VCare so that you can check the recordings and take immediate action if needed.  We have saved a lot of time through VCare. We are more mobile and are no longer restricted by where the paper or supervising staff are. This means more support for frontline staff who can remote access senior staff members who may be on the other side of the site or off-site completely."
Tara Milne, Pukeko Blue
Back: VCare Touch Kiosk