Aged Care Facilities and Social Media: What is the best strategy for your facility?

 
With more than 3.6 million social media users in New Zealand which make up 75% of the total population, it's one of the fastest ways to reach your prospective audience and can be an effective marketing tool for your aged care facility. 
Every facility is different and needs a tailored strategy for how they approach social media, below are a few ways effective social media strategies can be implemented to increase sales and boost awareness of your facility.  
Strategies include: 
Video content

 

Testimonials

 

Sharing relevant content

 

Direct messaging

 
Video Content 
YouTube is the second largest search engine in the world, over 5 billion videos are watched every single day and this continues to increase year on year. Utilising YouTube and incorporating video content and messaging on social media can play a key role in the core marketing strategy of your facility. In recent years, video messaging has become the most shareable content online. It's an effective way to get your message across to your audience without the need for pages of text. There are many forms of video content that can be shared on social media, all with different benefits.  
Video is also effective in improving your SEO, Google (the worlds largest search engine) scans your webpages not only for text but all forms of media and video is a key player in boosting SEO. Video also generates more traffic to your website and keeps people there for longer. Viewers are likely to visit your site via YouTube links and other social media channels if there is a link attached to your videos. Videos on your webpage keep viewers on your site as it is more likely a video will be watched the whole way through rather than text being read.  
Two forms of video that your facility can implement into your marketing strategy are Brand videos and Live Videos.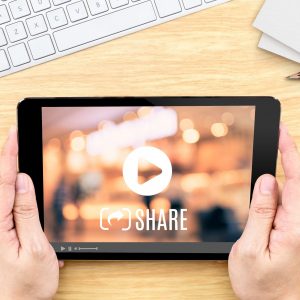 Brand videos  
These videos are used to showcase your facility; they come in many forms such as a walkthrough of your village or interviewing your residents and staff. These videos help you increase awareness of your facility and allow you to improve a prospects connection towards your facility and the message you want to portray.  
Brand videos give you full control over how you want your facility to be perceived, providing a more interesting and shareable format compared to a typical website write-up. These videos while effective do require more investment and time to create, although this is usually outweighed by the benefit they provide. 
Live Videos 
During COVID-19 and in particular, lockdown, it became difficult to connect directly with prospects in a safe way.  Live videos provide a solution to this issue as they allow you to connect directly to your audience.  
This form of video is instant and interactive. Live videos allow you to live stream a video on social media instantaneously. These videos allow immediate interaction with viewers who may be prospective residents or even family members of current residents. Live videos allow you to answer questions and showcase life in your facility, they create trust between you and your viewers. One example of how a facility could utilise a live video is to do a Q&A session with your current residents or staff, not only does this give a real insight into your facility but it can be used as an alternative to an open day which not all prospects are able to attend. These videos are free to create and simple to do, so are an effective strategy for your facility if you are on a budget.  
Both forms of video are measurable so are a great tool for your facility to evaluate how successful these videos are at engaging viewers and creating sales. Incorporating a mixture of the two video formats into your social media strategy allow you to showcase your facility in different ways and are far more likely to result in a call-to-action than standard text posts. 
Testimonials 
Testimonials provide real insight into your facility, they can be in the form of a video, infographics, stories on your blog or links to specific pages on your website. 
Including testimonials in your social media strategy are a great way to increase content that promotes your facility in an unbiased and convincing way. Giving visitors the opportunity to hear exactly what your residents think helps increase the credibility of your facility. Obviously, you can choose what testimonials you include on your social media, so including testimonials about different aspects of your facility are beneficial in making sure you target the specific interests of different prospects. Testimonials are an effective and simple tool to include on your social media platforms. While these could predominantly be in text form having video testimonials boosts engagement and break-up text content.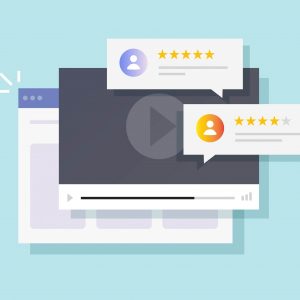 Sharing Relevant Content
Keeping up to date with the latest developments in the industry and sharing these on your social media is an easy way to keep your facility engaged with its online audience and showcase that you are up-to-date with the latest ongoings and an expert in the field. Sharing relevant content doesn't just refer to finding interesting posts from other pages but it can be in the form of sharing links and articles you have posted on your website. This strategy is a highly effective and inexpensive way of driving new traffic to your website and to highlight your interest in the industry as a whole.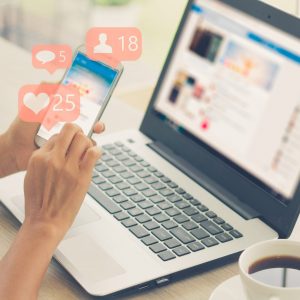 Direct Messaging 
Allowing direct messaging on social media gives page visitors the opportunity to connect directly with your facility and get instant answers to their questions. When you allow communication via private message, you're offering a great customer service opportunity and using this social media tool correctly can result in boost in engagement, brand loyalty, and future sales. 
Whether you incorporate all of these strategies into the social media plan for your facility or just choose a few that will benefit you the most, it is important to have a social presence online. Social media has created an affordable pathway to get your facility's message to the right audience at the right time. Get your social media strategy sorted so you don't miss out on all the benefits it can bring.