5 Ways to know it's time to move from a paper-based to electronic management system
 According to the  New Zealand Aged Care Association (NZACA) in 2020 there were over 34,646 residents in Aged care facilities in NZ. Many of these aged care facilities are still working off traditional paper-based methods to record all aspects of their resident's journey. However, as other industries and sectors move digital, the aged care industry will follow suit. It can be challenging to know whether moving your processes over to an electronic management system is right for your facility, but when considering the benefits and many different solutions on offer these days, it's hard to see the downside to making the transition—knowing when to make the switch can be the most challenging part. There are many reasons aged care facilities are beginning to move from traditional paper-based methods to an electronic management system. We have compiled the top 5 ways to know it's time to make the move.
Staff frustration and high staff turnover
Large file storage
Inefficient practices
Many sources of information
Difficulty with audits
1. Staff frustration and high staff turnover
Aged care facility staff are constantly put under immense pressure, and adding COVID-19 into the mix has not made their jobs any easier. In many facilities, there are high levels of staff turnover, and many facilities find themselves constantly understaffed, adding more pressure on those who are already working in them.
Staff frustration around their working conditions and workloads is not helped by using a paper-based system that requires multiple data entry points. Records or information not being stored in the correct place can be very frustrating to access, and it is time-consuming for staff who are already time-poor. By introducing an electronic care management system such as VCare and going paperless, you reduce the time staff spend on manual data entry, giving your team more time on tasks that add value to your facility, such as focusing on resident wellbeing.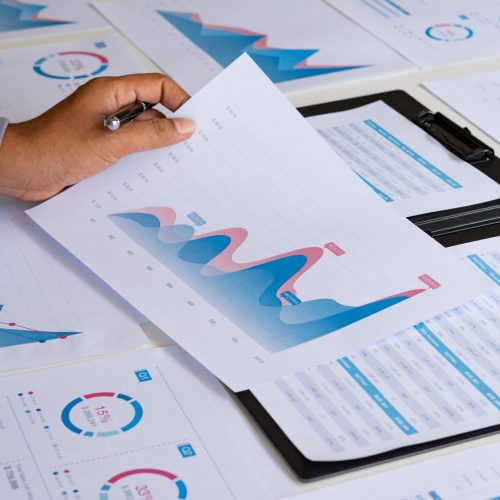 One of the most significant issues for facilities using paper-based methods is the volume of information gathered about a resident and its need to be stored in files. It is difficult and time-consuming to find the correct data in these large files when required, but the likelihood of care items being missed, evaluations not being recorded or re-assessments not being completed due to human error or lack of prompts is another major challenge resulting from a paper-based system.
The requirements and regulations put in place by the Ministry of Health mean residents files need to be kept for years even after a resident is no longer residing in your facility. The sheer volume of these files takes up a large amount of space in your facility, and often facilities require additional admin staff to manage and maintain these files, especially when it comes to auditing time. If your facility is having trouble with file storage and managing records, it may be time to look at alternative solutions. These burdens can be removed by using an electronic management system, which not only safely and securely stores all of your files electronically but can be sorted and accessed in real-time, removing the need to spend hours sorting through files for auditing and removing the need for large storage spaces inside your facility.
All managers want to achieve efficiency in the workplace, but with so many variables, it can be challenging to keep everything running as smoothly as possible in aged care facilities. Using paper-based methods to keep track of tasks is time-consuming and often, staff are required to record data in multiple places, which increases the risk of error and takes their time away from other tasks. These processes are inefficient and, in most cases, lead to facilities needing to hire more staff to keep their facilities up to the high standards put in place. Digitising your aged care facility with the use of an electronic care management system can help you streamline your processes to increase your staff productivity and increase the efficiency of your entire facility. Removing the need for double entry and double handling frees up time for your staff to complete other tasks meaning facilities can rely on fewer staff to do the same processes.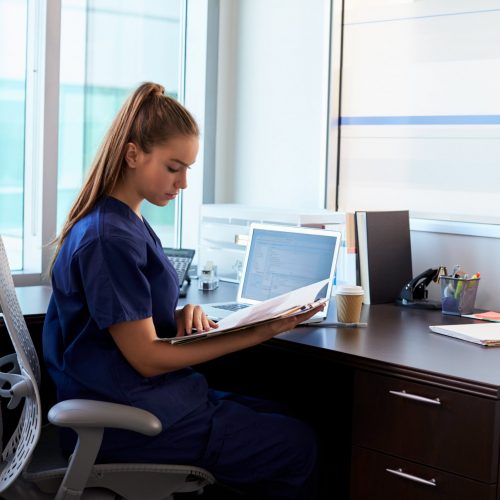 4. Many sources of information
Many different sources of information are used to create a complete picture of a resident's care and well-being within an aged care facility. Records are constantly being updated and stored in many different places when using paper records. This can make it difficult for staff to know what is the most accurate piece of information and when you are dealing with the health of residents, it's crucial that the correct information is being received.
Using an electronic system such as VCare means there is a single source of truth. All information, including medication management, financial records, resident care, and general information, can be stored inside VCare, centralising your data and removing any confusion around where the most up-to-date and accurate records are. This gives managers confidence that their staff are compliant with their standards and that their residents are receiving the highest quality of care for their needs.
5. Difficulty with audits
Standards and requirements for Residential Care settings are rapidly and constantly evolving, which requires those in charge to make informed and accurate decisions. These decisions prove crucial when it comes time for auditing, especially after a year of unforeseen circumstances such as COVID-19. Aged care facility owners and managers need to be adaptable to change and have robust processes in place to ensure they pass their audits and ultimately provide the highest level of care to their residents.
Electronic care management systems such as VCare have a single point of data entry, which results in information always being up to date and readily available in seconds which is essential for Auditors. VCare is a highly effective governance tool. Having all the information up to date puts you in an excellent position for upcoming audits and to care for your residents. It gives your staff confidence in their work and allows management to have accurate and up to date data for reporting purposes.
Get in touch today to learn more about how VCare can help you move to an electronic management system