5 reasons why you choose a NZ based software solution for your facility
There are many different Aged Care software providers on the market, each with their own strengths and weaknesses. When choosing a software that suits your facilities needs its important to consider where they are based. Location and proximity to your facility is a key point to think about as those based in your region will have been designed for your specific market and provide many benefits other providers will not. VCare software has been designed specifically for the New Zealand market so you can be confident it aligns with the aged care accreditation and high level of competency required.  
Being designed for the NZ market doesn't just mean a one size fits all approach, VCare can still be customised to suit your exact specifications, but having a base model tailored to New Zealand standards removes the hassle and stress of trying to shape a different software to comply with basic industry standards.  
If you don't agree with us already that implementing a local software is the best approach, have a read below of our top 5 reasons to choose an NZ based software.   
Terminology 
Every country has different rules and regulations when it comes to the aged care industry and along with this comes different terminology to describe actions that take place. Having an NZ based software solution designed for your market mean the terminology used throughout the software aligns with your current practices. This simplifies the initial implementation and training process as you and your staff already know what areas mean and there's no need to customise the software to use the right language.  
Being an NZ based software, the majority of our clients are in New Zealand. This means our testimonials and case studies are based on the NZ market so you can gain accurate and understandable insights into exactly how VCare is being used in the same market as yours. There is no better way to find out if a software is worth it or not than having a look at current clients. In some cases because these facilities are NZ based you may be able to contact these clients directly, but in other cases you can be confident that the case studies and testimonials are relevant to your facility.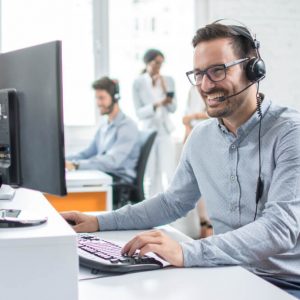 NZ specific integrations 
VCare software integrates with a wide range of other solutions to ensure all your needs are met. Using a NZ based software such as VCare, means the integrations are actually relevant to your facility.  VCare software is an expert in aged care management and has chosen to work with other experts in the industry such as medication management including Medimap and 1Chart, Call bell systems and banks to create an integrated software package that allows facilities to streamline workflows and processes.  
One major integration VCare offers is the integration with InterRAI, because VCare has been specifically designed for the New Zealand Market so we understand the importance of InterRAI and the role it plays in your facilities. VCare has now become the first software solution to link InterRAI assessments to care plans, this saves your nurses a considerable amount of time and ensures the consistency of your information of both InterRAI and VCare care plans. 
"From a financial point of view, we can extract information from VCare for invoicing, which has reduced a lot of spreadsheets and manual counting up. This has certainly streamlined these processes as well".
Lynley Chirnside, Presbyterian Support Otago 
Auditing 
As with most countries, in New Zealand, all rest homes and aged residential care facilities need to be certified and audited to ensure they provide safe and appropriate care for all residents. The auditing process requires huge amounts of work from facilities to ensure they provide detailed and accurate information to auditors. VCare has been designed to make this process easier, creating a detailed resident journey and reports. Giving staff the ability to access relevant reports will help them perform to the best of their knowledge and in line with aged care accreditation, giving you peace of mind that you have no need to worry about upcoming audits. These reports have also been designed with the auditors in mind, they can find all the information they need in one place.  
"We are one of the leading financial statement auditors of retirement villages and rest homes in New Zealand.  We find the VCare accounting module to work very well.  The ORA schedule is a critical accounting document setting out income recognition and liabilities.  VCare does this accurately in a user-friendly way – this is not an easy matter as many of our clients find this very challenging.  It is a schedule that should be kept up to date, and VCare does this automatically meaning accurate information is available to the accountants as well as management." 
Gordon Hansen, Partner, PKF Goldsmith Fox Audit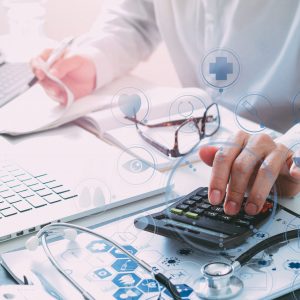 Relationship with New Zealand Aged Care Association (NZACA) and Retirement Village Association (RVA) 
Being a NZ based software means VCare has establish an ongoing relationship with key aged care organisations such as the New Zealand Aged Care Association (NZACA) and the Retirement Villages Association (RVA). This relationship means VCare is always up to date with the latest changes and developments in the NZ aged care sector, and can adapt the software in accordance to new guidelines. You will also find us supporting these organisations at events like the annual conferences and frequent forums, highlighting our commitment to the NZ aged care industry and its associated organisations.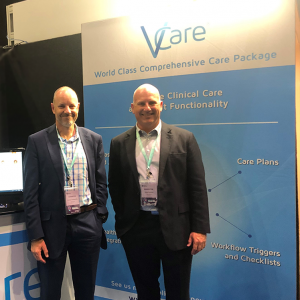 Local support  
With different timezones all over the world how can you be sure you will receive constant support from an overseas provider? Making sure you have ongoing support is a crucial aspect of choosing a software solution, using an NZ based software gives you peace of mind that you will always be able to reach them during the day. When initially implementing a new software, especially coming from a paper-based model, it can be a daunting task convincing your staff that it's the right move. Having ongoing local support that can easily come and train your staff not only makes sure you know how to use the software but gives your staff confidence that help is there should they need it. VCare offers 24/7 support and runs in person in-depth training days when a client signs up as well as being available for additional training on request.  
"I would recommend VCare – very professional, and it has incredible reporting functionality for us. I also like the global view as you don't feel so disjointed. Just the incident reporting alone is going to save me hours of work. 
Lizzie McIvor, Presbyterian Support Otago