In a labor-intensive industry such as aged care, efficiency and accuracy in financial management play a pivotal role in ensuring the smooth operation of a rest home. With VCare Software we have emerged as a game-changer with our innovative financial module designed specifically for rest homes. Creating consistency with New Zealand's health funding models, your facility can pass the billing information to the organisation's wider financial systems, giving management and administrators the tools to effectively handle funding and billing efficiently. This module not only streamlines financial processes but also contributes significantly to saving time and money. In this blog, we'll delve into four ways VCare's financial module transforms rest home management.
4 Ways The VCare Financial Module Can Save You Time And Money
Automated Invoicing and Billing
Seamless Integration with Accounting Software
Extensive Functionality
Enhanced Compliance and Audit Preparedness
Automated Invoicing and Billing
Gone are the days of manual billing and invoicing that consumed valuable nursing hours. VCare's financial module introduces automated billing and invoicing through its integration with accounting software, eliminating the need for time-consuming paperwork. The system generates accurate invoices based on resident services and care plans, reducing errors and ensuring timely payments. This automation not only frees up staff to focus on more critical tasks but also minimises the risk of missed payments and billing discrepancies, ultimately safeguarding the rest home's revenue stream.
Seamless Integration with Accounting Software
VCare's financial module seamlessly integrates with popular accounting software, reducing the need for double data entry and manual reconciliation. This integration ensures that financial data is consistently accurate across different platforms, eliminating errors and discrepancies that often arise from manual data transfers. The time saved on data entry and reconciliation can be redirected towards more strategic financial tasks, such as analysing financial performance and planning for future growth.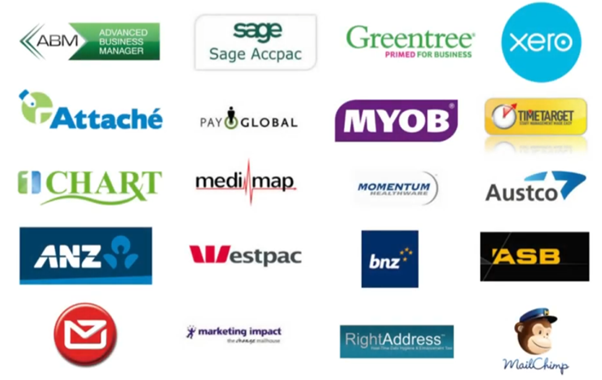 VCare's financial module functionality includes:
Services
Receipts
Bank Imports
Direct Debits
Invoicing
And much more
"Receipting is also a lot quicker through VCare, the receipts can be imported directly from the bank, which has resulted in more accurate records which is great"
"The invoicing each month is a lot more efficient and saves me a lot of time"
Michelle Kuru – Accounts Administrator
Elmswood Retirement Village
Enhanced Compliance and Audit Preparedness 
Rest homes operate within a complex regulatory environment that requires strict adherence to financial reporting standards. VCare's financial module ensures accurate and transparent financial records, enhancing compliance with regulatory requirements. This level of transparency not only reduces the risk of penalties due to non-compliance but also simplifies the audit process. The ability to provide organised, up-to-date financial documentation expedites audits, saving time and resources that would otherwise be spent on preparing for and undergoing audits.
VCare's financial module emerges as a transformative solution for rest home management by providing a comprehensive suite of tools to streamline financial processes. From automated billing and invoicing to seamless integration with accounting software, the module empowers rest homes to save time, reduce errors, and enhance financial efficiency. By maximising accuracy and compliance, rest homes can redirect their efforts towards delivering high-quality care to residents, fostering a harmonious and thriving community. With VCare's financial module, rest homes are well-equipped to navigate the complexities of financial management in the aged care industry.